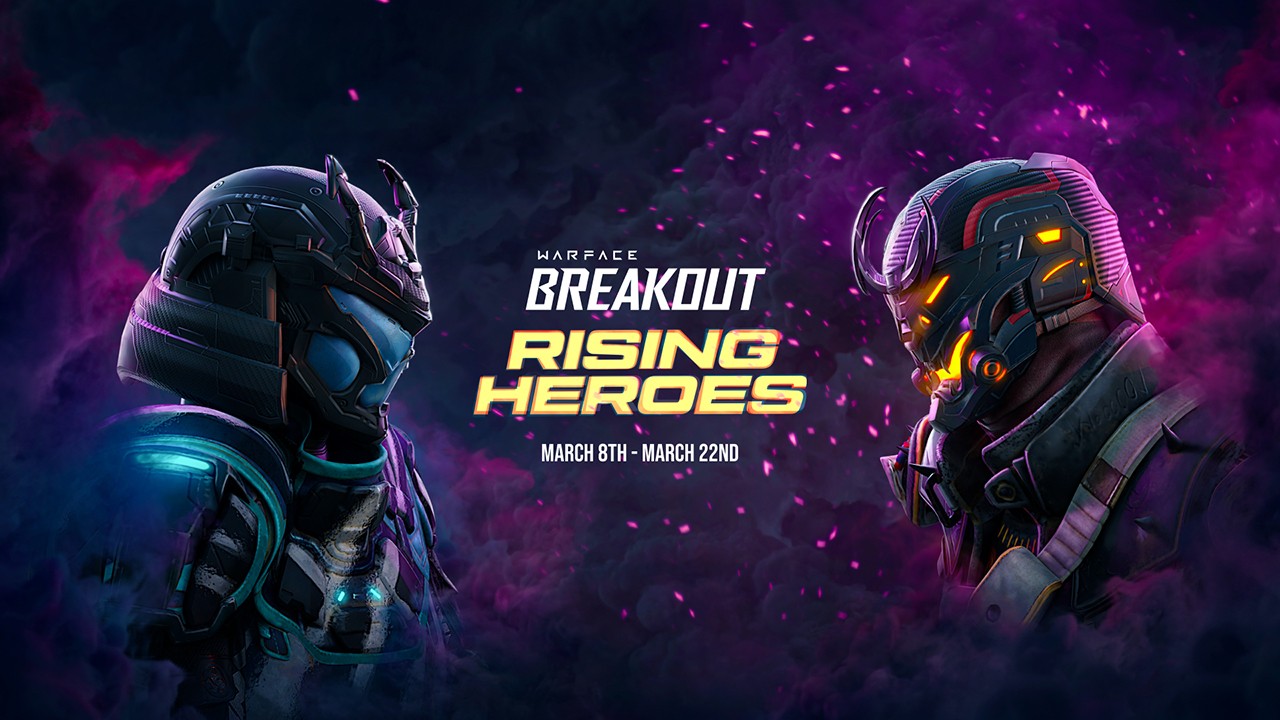 Rising Heroes event starting on March, 8
Have you missed Team Deathmatch as a game mode? It's going to make an epic comeback next Monday, on March 8, along with a new progression event - Rising Heroes.
You'll get a chance to obtain great rewards, such as event weapon and helmet skins, avatars and stickers.
In Team Deathmatch, your goal as a team is to score more frags than your opponents. As a quick refresher, the basic rules are:
2 teams (Reapers and Wardens), 4 to 5 players in each.
Up to 3 rounds. If each team scores a round win, an additional 3rd round will be played.
Round goal - 30 frags in 10 minutes max. The winner is the team that either reaches 30 frags or scores more frags when the time runs out.
No friendly fire.
You win 2 rounds - you win the match.
If at the end of the third round both teams score the same number of frags, the match is declared a draw.
A draw is counted as a loss for both teams.
Leaving penalties and surrender votes work according to casual rules.
Each time you respawn, you'll have 3 seconds of immunity and restore your health and armor.
You respawn with a weapon that you'd chosen before you died.
Elite Forces Pack
Don't forget to check out the Elite Forces Pack, a special cosmetic pack with a new exclusive knife, elite weapon skins, new epic helmets and other cosmetic items.
Don't miss the action!
Yours,
Warface: Breakout team