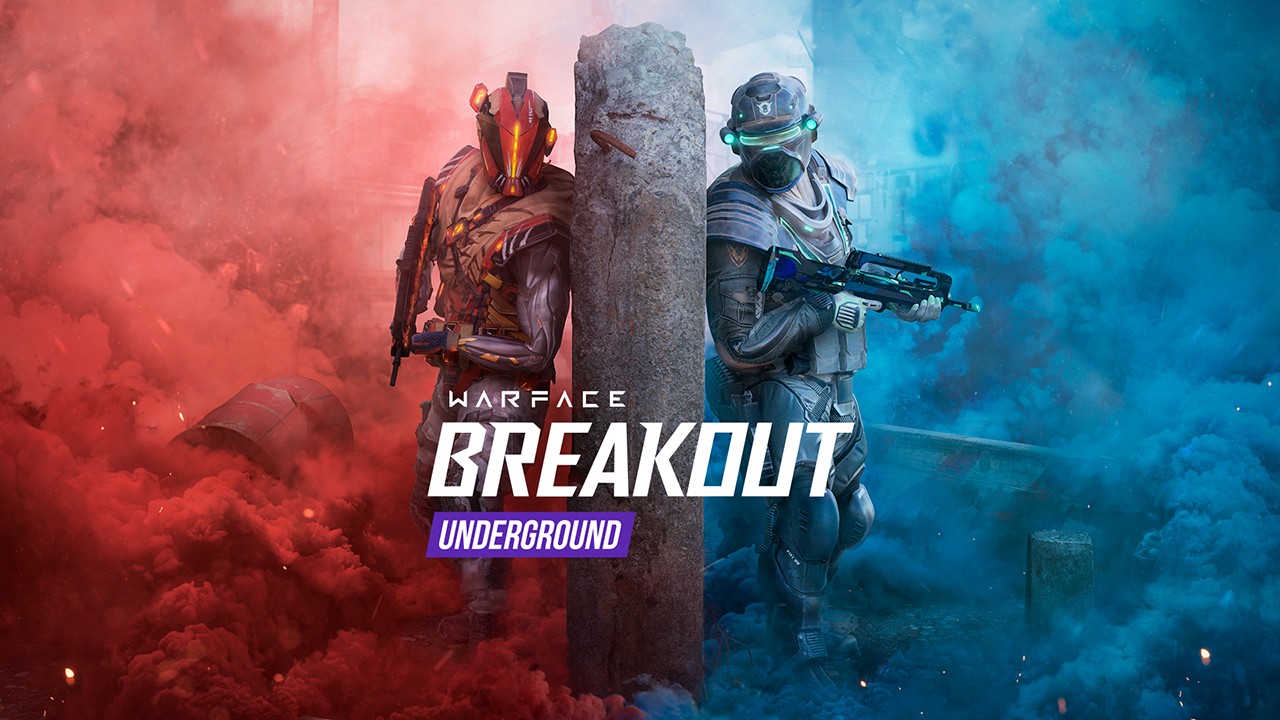 "Underground" is now live!
Dear players,
Meet "Underground" - the new season in Warface: Breakout, featuring a new map, weapon and elite challenges, seasonal leaderboard and a whole bunch of new customization features.
Let's take a look at the main features of this Season and see what awaits you in it.
New map - "Slum District"
The new map is a nice addition to the five maps that we already have. We have tried to do our best to make it as competitive as possible, allowing for the free movement throughout the premises. The map is tailored for various combat styles and features both close-quarters areas and sniper vantage points, allowing for mid- and long-range engagement.
Weapon progression system
One of the key new features is the weapon progression system. You will get a series of assignments for each weapon in the game. All challenges are available for everyone upon the start of the season.
Each weapon includes three challenge tiers: Shooter, Master and Legend.
You will get a special challenge card for beating each tier, whereas completing all three will not only grant you a golden banner, but also a unique Gold skin for the weapon you mastered.
New customization features
"Underground" also features extended customization with new features, such as bomb skins, weapon stickers and victory poses. You can get these items from your seasonal and leveling progress.
Weapon stickers
Weapon stickers allow you to customize your guns even further and can be attached to any skin you already have. There are a total of 38 stickers available for you.

Bomb skins
Playing as Reapers you might get tired of planting the same looking bomb over and over again. Now you'll be able to customize the C4 skin, choosing from three different skins of your choice.

Victory poses
Before everyone was just standing in a serious pose as if they were posing for their yearbook picture. In "Underground", you are able to flex in different ways to show your opponents who's the winner here.

More cosmetics
Naturally, we haven't forgotten about the old customization ways - apparel, weapon skins, body skins - a ton of new Seasonal gear is there for you to grab.
Seasonal Leaderboard
The main menu now features a separate tab with a leaderboard where you can browse your seasonal progress and compare it to your friends and everyone playing Warface: Breakout around the world.
Now that Ranked is back in the game, it is time to climb to the top!
Elite Challenges
There are challenges for everyone and challenges for those who have seen it all. Elite challenges are there for the toughest and most hardcore of our players.
An "Ace" (5-man kill) in 30 seconds? 15 headshots in one match? That's just the starters. We'll see how quickly you achieve those and try to come up with new challenges in this category.
Ping system
We have introduced the first stage of new ping system that will help you to give various command to your teammates without the need to use the voice chat.
The ping system is based on the marker you can now leave on the minimap to let your allies know the position of enemies or your tactics for this round.
We will continue to improve the ping system further, to allow for a more complicated contextual pings, like "here is the bomb", "weapon here" etc., and we are really looking forward to your feedback on the first stage of the system.
Other changes
Other changes include weapon balance changes, further technical fixes, as well as a couple of Quality of Life improvements. See the full changelog in the patch notes news.
We hope you'll enjoy the "Underground" update! As usual, we are open for your feedback, so don't hesitate to leave your opinion on our new season.
See you in game!
Yours,
Warface: Breakout Team